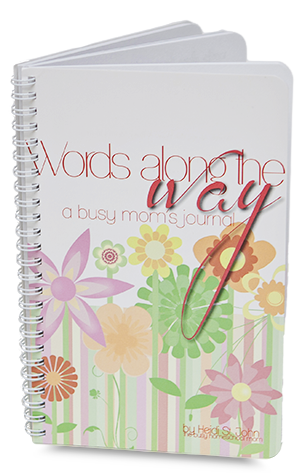 This is a beautiful, wire-bound journal that helps you tell a story … your story.  Heidi St. John's, Words Along the Way, is a journal for busy moms that makes a wonderful gift for any mother.
Each page is beautifully illustrated and the introduction includes
Journaling Tips for Busy Moms
Tips for Journaling with Children
Paraphrased Scriptures for Easy Reference and Life Application
Encouragement for Moms
Wire-O Bound
Hard Cover
Lined paper
Make journaling an encouraging and fun part of your journey!